Mobile solutions for 5G and wireless connectivity
Today's fully-integrated RFFE modules combine power amplifiers (PA), low-noise amplifiers (LNA), switches, transceivers, filters and discrete antenna, in a single package. The integration is accomplished using System in Package (SiP) technologies, including double-sided assembly, advanced wafer-level redistribution layers (RDL), passive component integration and sophisticated RF shielding techniques to provide the most advanced 5G package solutions.

Antenna in Package (AiP) and Antenna on Package (AoP) is a technology where the antenna is no longer a separate component within the wireless device but is integrated into the device package. AiP/AoP simplifies challenges associated with mmWave applications and expedites system design. Today's AiP/AoP technologies can be implemented through standard or custom SiP modules.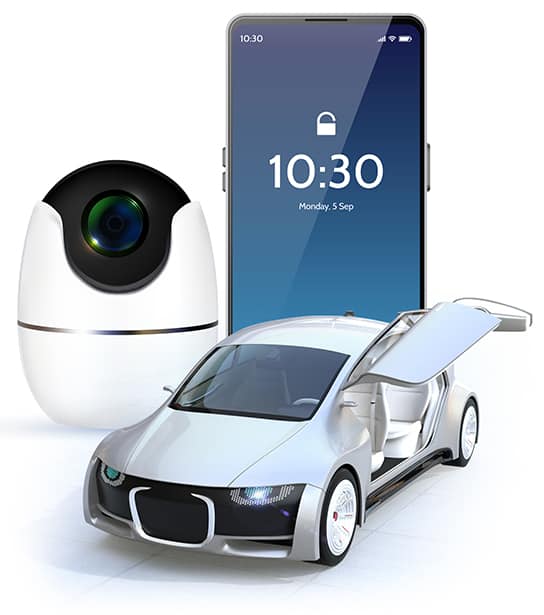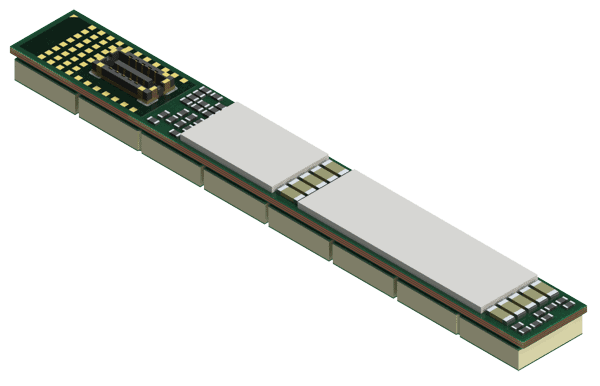 Applications
Automotive
IoT smart devices
Mobile
Applications
Automotive
IoT smart devices
Mobile
Increase the level of integration for RF front-end modules
To continue to improve the integration and robustness of RFFE solutions, Amkor has developed a Double Sided Molded BGA (DSMBGA) package which allows molded assembly of components on both sides of the substrate. Expanding on years of experience in delivering world-class advanced SiP technology, Amkor was the first OSAT to offer DSMBGA and continues to pave the way for further breakthroughs.
Questions?
Contact an Amkor expert by clicking the request info button below.