How we got to where we are today.
Amkor Technology, Inc., headquartered in Tempe, Arizona, United States, started its first semiconductor business in Korea in 1968 and is a global leader in the Outsourced Semiconductor Assembly and Test (OSAT) industry. Amkor combines America and Korea in name and demonstrates reliability and trust in action.
Honorary chairman Hyang-Soo Kim established ANAM Industrial Co. Ltd, the predecessor of Amkor Technology, on the philosophy of pioneering entrepreneurship, economic patriotism, employment expansion and human resource development.
ANAM started with three wire bonders and two die bonders. The company began exporting semiconductors enclosed in metal cans to the U.S. in 1970. It was the first recorded semiconductor export in Korea. Hyang-Soo Kim sold ANAM's products around the world in collaboration with chairman Joo-Jin (James) Kim, the eldest son of Hyang-Soo Kim and founder of Amkor Electronics, Inc. (1970).
Amkor Electronics focused on sales and marketing in the US and ANAM concentrated on production and R&D in Korea. In 1998, Amkor Electronics was listed publicly and became Amkor Technology, Inc.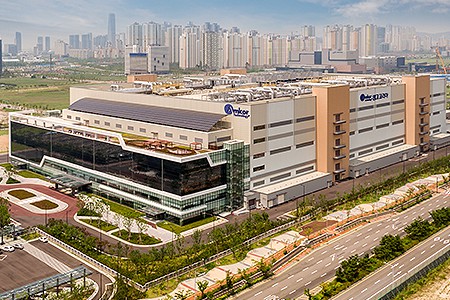 Amkor Technology, Inc. has grown to become a world-class supplier in the semiconductor industry, providing the highest quality packaging and test services.
With more than 30,000 employees at 20 manufacturing locations in 8 countries, Amkor is a strong contributor to the development of the global semiconductor industry.
Amkor's timeline: the history of a technology leader
Explore Amkor's history of continuous improvement, growth and innovation by year.
<! ========= Cool Timeline Free 1.7 =========>
50 Years of Leadership: The Amkor Timeline