The same benefits as MQFP, in a smaller package
Amkor offers a broad line of Low Profile Quad Flat Packages (LQFP) designed to provide the same benefits as a Thin Quad Flat Package (TQFP) with a 1.4 mm body thickness.
Amkor's LQFP allows customers to focus on meeting requirements related to increasing board density, die shrink programs, thin end-product profile and portability. LQFP packages are ideal for most IC semiconductor technologies including microcontrollers and ASICs. These packages are valuable for electronic systems requiring broad performance characteristics. Applications include PCs, video/audio, storage and communications, automotive and industrial controller ICs.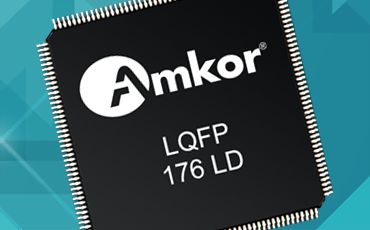 Features
7 x 7 mm to 28 x 28 mm body size
1.4 mm body thickness
32–256 lead counts
Copper leadframes
Custom leadframe design available
Broad selection of die pad sizes on open tooled leadframes
Pb-free and RoHS compliant materials
Questions?
Contact an Amkor expert by clicking the request info button below.