The success of our customers' package design depends on model and measurement accuracy
Whether the customer's silicon is RF, mixed signal or high-speed digital, Amkor has the toolset and experience to optimize and fully characterize the package design.
Mechanical Package Characterization
Mechanical characterization is an integral part of Amkor's product development and characterization. From the product definition stage to performance prediction to validation and reliability testing, Amkor can help measure all relevant mechanical properties of a customer's device.
Thermal Package Characterization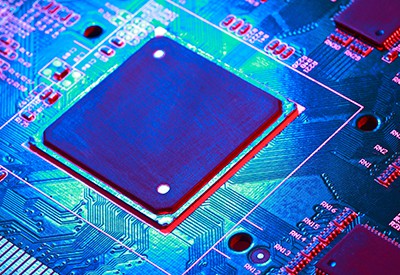 Amkor offers advanced thermal test measurement and state-of-the-art modeling capabilities supporting all major electronic packaging styles and system level characterization. We maintain a library of JEDEC standard test boards and can also provide custom board design. In addition, custom thermal solutions are available to optimize component-level designs.
Electrical Package Characterization
The success of today's high-speed digital and RF circuit designs highly depends on model and measurement accuracy including package characterization. Amkor's approach consists of a mix of electrical models based on 2D, 3D and Full Wave 3D package simulations in addition to time and frequency domain measurements.
RF Characterization and Test
Amkor offers advanced RF product characterization and test services:
Development support from design to production to automated product test
Design optimization
Electrical simulation
Electrical bench test and characterization
Test automation
Questions?
Contact an Amkor expert by clicking the request info button below.