A small footprint for a wide range of applications
Amkor's Small Outline Transistor (SOT23) and Thin Small Outline Transistor (TSOT) are leadframe based, plastic encapsulated packages that are designed for applications requiring very small footprints. Having up to 8 leads, SOT23/TSOT packages can handle small ICs that may have previously been packaged in SOIC or TSSOP. These packages run in very high volume and provide cost-effective solutions for a wide range of applications.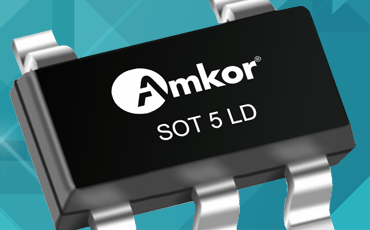 Features
Cu wire interconnect for low cost
Standard JEDEC and EIAJ package outlines
Turnkey test services, including strip test options
Green materials are standard – Pb-free and RoHS compliant
Questions?
Contact an Amkor expert by clicking the request info button below.