Help us change the face of technology
Amkor Technology's mission is to be the world's premier Semiconductor Assembly and Test Services company through customer satisfaction, leading edge technology and financial performance.
We're looking for dynamic professionals who blend creativity and experience with vision and cooperation. Our unique corporate culture is reflected in our main purpose: use our collective talents and energies to achieve prosperity and fulfillment for our customers, our company and our people.
Amkor Technology is proud to be an Equal Opportunity Employer. We do not discriminate on the basis of race, color, ancestry, national origin, religion or religious creed, mental or physical disability, medical condition, genetic information, sex (including pregnancy, childbirth, and related medical conditions), sexual orientation, gender identity, gender expression, age, marital status, military or veteran status, citizenship, or other characteristics protected by state or federal law or local ordinance.
Become Part of the Team
Amkor has great career opportunities. Want to learn more?
Click below and take the next step to joining our team.
A note to Recruiters and Staffing Agencies
Amkor Technology Inc. will not accept resumes from staffing agencies or recruiters which have not signed a recruiting agreement with Human Resources. Therefore, any resume submitted from an unapproved source will be considered unsolicited and Amkor will not be obligated to pay any fee.
Benefits
Amkor Technology has been recognized as a great place to work for a variety of reasons. We offer competitive compensation, a very attractive benefit package and a fast-paced, diverse environment.
Come experience your 'AHH' moment with Amkor Health Happenings, our award-winning Health and Wellness Program. Amkor encourages its staff to improve lifestyle choices utilizing a fitness tracking device or by participating in sponsored activities; all of which can give you back a large portion of your employee medical premium cost!
401(k) with company match
Flexible spending accounts
Supplemental life & dependent insurance
Short/long term disability insurance
Travel accident insurance
Bonus vacation (after 5 years of service)
Employee Assistance Program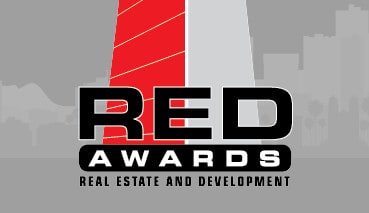 AZRE Winner of "10 Offices We Wish We Worked In"
Amkor Technology's new company headquarters recently took the top spot in the "10 Offices We Wish We Worked In" as nominated by Arizona Commercial Real Estate Magazine. Readers were asked to nominate their favorite office spaces around Arizona, based on amenities, decor and overall atmosphere. Those nominated were considered visionary employers who are early adopters of place making trends in the office sector. For instance, creating designs that are intended to increase employee retention or create a sense of identity among an office park.
Check out Amkor's amenities in the AZRE feature article: http://azbigmedia.com/blogs/10-offices-worked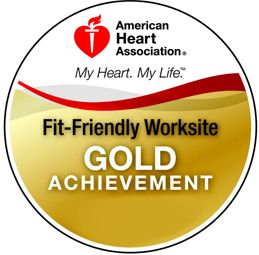 American Heart Association Fit-Friendly Company
Amkor Technology is pleased to have been awarded the Gold Level Award for Fit-Friendly Company by the American Heart Association. The American Heart Association recognizes employers as Fit-Friendly Worksites for creating a culture of wellness in the workplace. AHA rewards companies for their progressive leadership and highlights their concern for their staff. By doing so, more companies will follow our lead and employ healthy practices such as:
Providing walking routes
Promoting walking programs, online newsletters and tracking tools to motivate employees
Allowing staff to wear athletic shoes in the workplace on designated sneaker days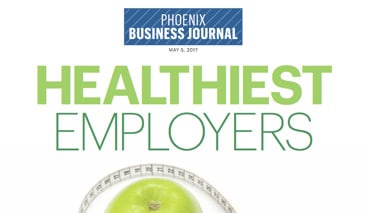 Ranking Phoenix's Healthiest Employers
The Valley's Healthiest Employers award was created to recognize companies that are committed to creating a healthy workplace. The assessment, conducted by Indianapolis-based Healthiest Employer LLC, comprises six key categories: culture and leadership commitment; foundational components; strategic planning; communications and marketing; programing and interventions; and reporting and analysis.
FAQs
Getting Started
Application Process
Interview & Selection Process
How can I find out what positions are available?
Click on Open Positions, you will then be able to search for current Amkor openings. Our job search organizes opportunities by location as well as position or function. You can also use the keyword search.
What is the best way to apply for a position at Amkor?
When applying, click on Open Positions.  If you identify a position that you are interested in, you may Select Action.  You can then Apply directly or Apply using LinkedIn.  You will be asked to complete your candidate profile. This helps recruiters match your qualifications with current and future job opportunities. Although the system can pull information from your resume or LinkedIn profile, you may need to organize the information and ensure the appropriate fields are completed.
If you like, you can also be notified about openings that match your profile by using the job alert feature.
TIP: Keep your profile information current and up-to-date, including work history, job qualifications, phone number, email address, and mailing address. Also, keep track of your username and password to log back in to your account.
Is there anything I should do before applying?
Before starting the application process, make sure you have an electronic copy of your résumé/CV.
Are all of Amkor's job opportunities listed on www.amkor.com, including global positions?
Only US opportunities are available on this career site.
How can I find out about internships/co-ops at Amkor?
You may filter your job search by selecting the applicable Job Posting Type to identify internships/co-ops.
What can I do if I'm not interested in any current listings, but still want to join Amkor?
We recommend you set up a job alert for the roles and locations that you may be interested in. You can also visit our site to search for new opportunities.
TIP: For maximum visibility, apply directly to the positions you are most interested in and meet the minimum qualifications.
Is there a limit to the number of jobs I can apply to?
No, there is no limit to the number of positions you can apply to. You may apply to any number of positions for which you believe your experience is a match with the requirements specified. We encourage you to apply for each position you wish to be considered for.
What do I do if I need an accommodation during the application and hiring process?
If you are an individual with a disability and need an accommodation during the application/hiring process, please email careers@amkor.com for assistance. Amkor will provide reasonable accommodation, upon request, to support individuals with disabilities to be able participate in the hiring process. Amkor is also committed to making our workplace accessible for individuals with disabilities.
Do I have to be a U.S. citizen to apply?
We consider all qualified candidates, regardless of citizenship. However, please recognize that to work for Amkor; you will need to show proof of your legal right to work in the U.S. In addition, if you are a citizen of a country that is included on the U.S. list of restricted, sanctioned or embargoed countries, your employment will be contingent on you receiving authorization from the U.S. government.
Does Amkor offer relocation assistance?
Each opening is unique and in some cases relocation assistance may be provided.
Can I fax in a resume?
Submitting your resume electronically through our website is the preferred method. This will ensure your resume and application gets reviewed and routed to Amkor recruiters and hiring managers.
Do I need to answer all the questions on the application/profile?
It's a good idea to answer as many questions as you can. The more information you give us, the quicker you may be considered for opportunities.
What can I do if I forget my password?
Select the "forgot password" function on the log-in screen of your profile. You will receive an email to reset your password.
What if I'm locked out because of too many attempts at logging in with the wrong password?
Please send an email to careers@amkor.com along with your username – the email address you used when creating your profile.
How can I be sure that my application was complete and that a recruiter received it?
When you apply for a position, you will receive an email confirming receipt of your application. You can also review and make edits to your application under Job Management.
After applying online, how can I get in touch with a hiring manager or recruiter?
You will not need to follow up. If you've applied for a job online, we'll review your application and contact you if there's a suitable match.
If I need to update my profile information e.g. email address, change password, etc., do I have to create a new account?
No, that's not necessary. Just log in to your existing account and change your email under My Profile. Please keep in mind that changing it here will also change the email address you use to log in. You may change your password under Password Management. Please don't create multiple log-in accounts—it could delay your consideration for Amkor opportunities!
What if I try to apply but get an error message?
Please report the problem by emailing us at careers@amkor.com. Please let us know what the issue was as well as which position you were applying to at the time of error.
How do I know the status of my application?
You can check the status of your application by logging into the Amkor career site and clicking on Job Management. Status updates may be emailed to you as well, so please be sure we have your current email address.
What happens if I'm not selected for a position that I've applied to?
If you are not selected, your résumé and profile will remain in our database for future consideration of other opportunities.
When will I hear back from my recruiter after I've interviewed?
The selection process and timeline vary for each position. We aim to notify candidates of their status within a couple of weeks of an interview.