Help us change the face of technology
Amkor Technology's mission is to be the world's premier Semiconductor Assembly and Test Services company through customer satisfaction, leading edge technology and financial performance.
We're looking for dynamic professionals who blend creativity and experience with vision and cooperation. Our unique corporate culture is reflected in our main purpose: use our collective talents and energies to achieve prosperity and fulfillment for our customers, our company and our people.
Amkor Technology is proud to be an Equal Opportunity Employer. We do not discriminate on the basis of race, color, ancestry, national origin, religion or religious creed, mental or physical disability, medical condition, genetic information, sex (including pregnancy, childbirth, and related medical conditions), sexual orientation, gender identity, gender expression, age, marital status, military or veteran status, citizenship, or other characteristics protected by state or federal law or local ordinance.
Become Part of the Team
Amkor has great career opportunities. Want to learn more?
Click below and take the next step to joining our team.
A note to Recruiters and Staffing Agencies
Amkor Technology Inc. will not accept resumes from staffing agencies or recruiters which have not signed a recruiting agreement with Human Resources. Therefore, any resume submitted from an unapproved source will be considered unsolicited and Amkor will not be obligated to pay any fee.
Benefits
Amkor Technology has been recognized as a great place to work for a variety of reasons. We offer competitive compensation, a top-tier benefits package and a fast-paced, diverse environment.

Amkor 401(k) Plan
Invest in your future with Amkor's first-rate 401(k) Retirement Plan. Our plan includes 100% matching deferred up to $10,000 per calendar year! Enroll in your first month and enjoy pre-tax and Roth contributions, 23 robust fund options, and easy online and mobile access.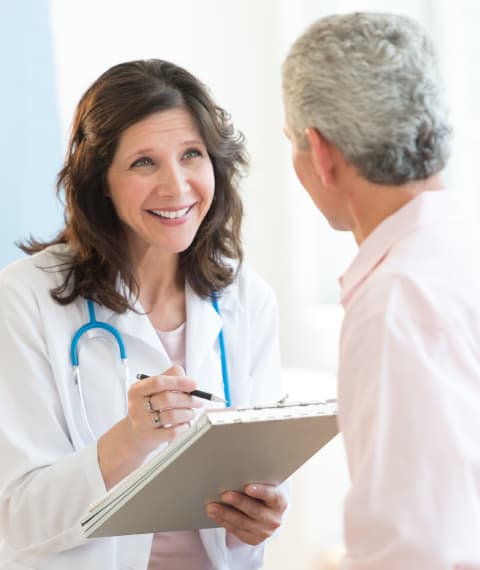 Medical Plans
Enjoy complimentary (that's right, FREE!) Employee Only medical coverage through Amkor's High Deductible Health Plan (HDHP). Other plans available:
Amkor EPO
Amkor PPO
Kaiser HMO (California Only)
Amkor HDHP with a Health Savings Plan (HSA)
Prescriptions
Unlock convenience and savings on prescriptions. Our EPO, HDHP and PPO medical plans team up with Navitus for unbeatable pharmacy benefits. Enjoy the flexibility of filling prescriptions for one month or a 90-day supply with ease. Choose the hassle-free 'Advantage 90' option at retail stores or have them conveniently delivered to your doorstep through our mail-order pharmacy. Take charge of your health effortlessly!

Dental Care
Unlock your smile's full potential and take charge of your dental health! Amkor's dental plan, Delta Dental, offers the freedom to choose any dentist, even Out-of-Network. Delta Dental boasts the largest provider network, ensuring a wide selection of dentists with discounted services. Stay In-Network for reduced out-of-pocket expenses. Enjoy up to $3,000 coverage per year for each family member, plus orthodontic benefits for adults and children.

Vision Care
See the world in a whole new light with Amkor's vision partner Vision Service Plan (VSP). Join over 55 million VSP members enjoying world-class eye care coverage and access to the latest frame styles and brands. Amkor knows your eyes deserve nothing but the best!

Personal Time Off & PTO Buy Back Program
Enjoy generous Personal Time Off (PTO) accrual, including frontloading for new full-time hires. Plus, unlock a fantastic PTO Buy Back opportunity once you have accumulated enough hours!

Paid & Floating Holidays
Celebrate in style and make every moment count. Alongside the 10 standard U.S. holidays like New Year's, Memorial Day, and Thanksgiving, Amkor adds a touch of personalization. Enjoy two (2) floating holidays of your choice, allowing you to honor your unique culture and cherished family traditions.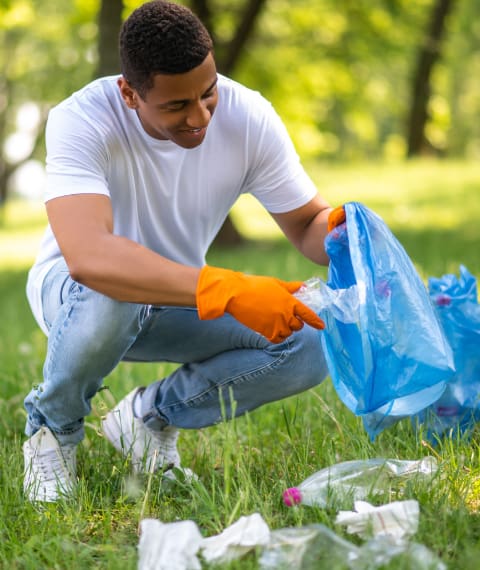 Volunteer Time Off
Be a force for change in your community with Amkor! We believe in the power of giving back, so we empower our employees to actively participate in local charity events. You can request two days (flexible in 4-hour increments) to work together with non-profits and charitable organizations in your area. Join the movement and make a meaningful impact where it matters most!

Tuition Reimbursement
Unlock your potential! At Amkor, we encourage employees to enhance their work-related skills, knowledge, and abilities through further education. Our program supports degrees, graduate studies, and specialized certificate programs from accredited colleges and universities. As a full-time employee, you'll enjoy the benefit of tuition reimbursement for approved courses related to your current or future position with Amkor. Invest in yourself and pave the way to a brighter future!

Parental Leave
Experience life's precious moments with peace of mind. Amkor understands the significance and impact of major life events, which is why we proudly offer six weeks of paid parental leave for newborns or adoptions.

Employee Referral Bonus
Unleash the power of your network and earn rewards at Amkor! Join us in recruiting top talent and we will generously compensate your efforts. Score a referral bonus after just 90 days of successful employment for the new hire.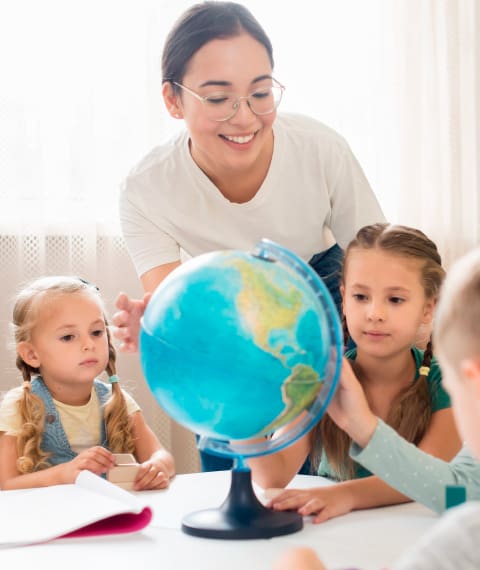 Bright Horizon's Back-Up Care
We understand the challenges of balancing work and family responsibilities, which is why we go above and beyond. Amkor partners with Bright Horizon to provide you peace of mind with up to 10 days of fully paid emergency backup care for daycare or eldercare emergencies. We've got you covered! Plus, for those with kids in the middle school to early college years, we offer the option to translate those days into hours of tutoring support.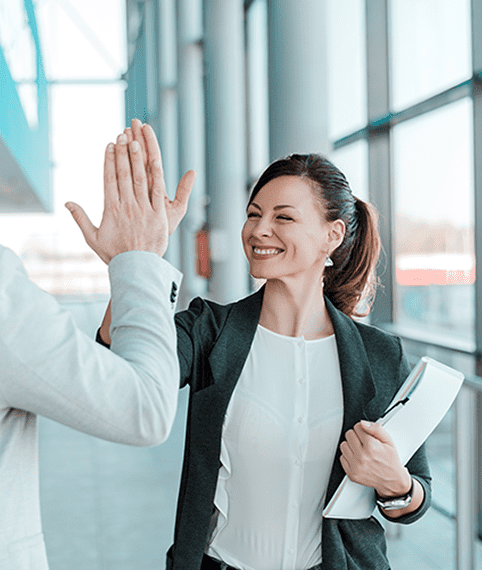 Peer-to-Peer Recognition
Amkor recognizes extraordinary efforts and celebrates those who go above and beyond. Our game-changing 'Peer-to-Peer Recognition' program enables you to recognize colleagues and be recognized which earns you points to redeem for exciting rewards like Amazon products, e-gift cards, or exclusive Amkor branded merchandise.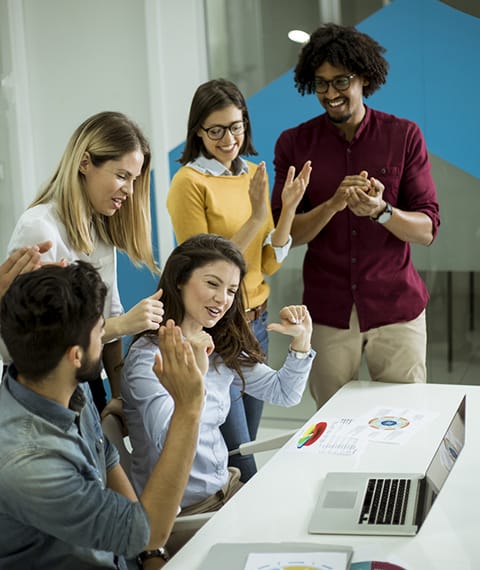 Service Awards
Amkor recognizes your dedication and rewards your loyalty! Celebrating our employees' remarkable milestones at 5, 10, 15 years and beyond, we offer an exceptional recognition program. Our program will have you ready to explore an exciting world of redemption choices with exclusive Amkor merchandise, Amazon's open shopping, irresistible e-gift cards, and much more.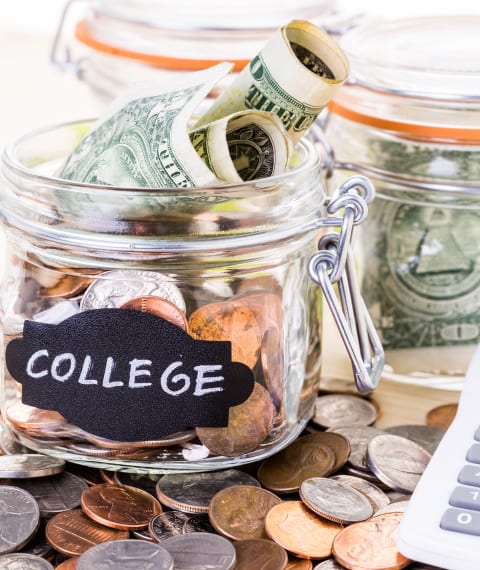 529 College Savings
Unleash your 529 college savings potential! Amkor's partner Gradvisor is your ultimate college savings ally offering personalized advice and powerful tools to maximize savings for your educational dreams.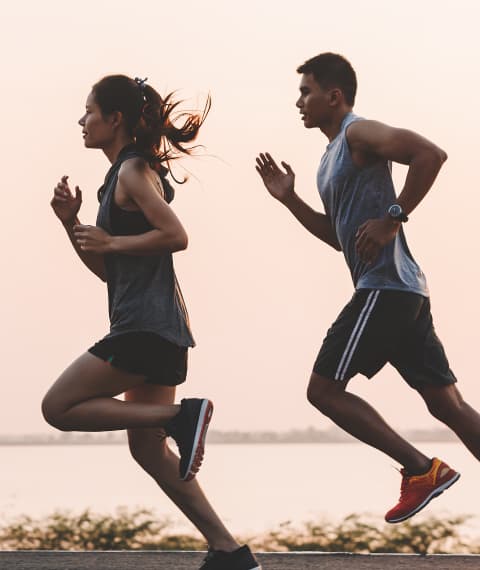 Wellness Program
Join the ranks of the healthiest and happiest employees in the Valley with Amkor's top-notch wellness program. Our Healthy Living Reimbursement Program ("HLRP") is endorsed by the American Heart Association and recognized by the Phoenix Business Journal.
Unlock exciting incentives and rewards by actively participating in a variety of invigorating healthy living activities. Receive a FREE wireless fitness tracker and slash up to $50 off your monthly health insurance premiums.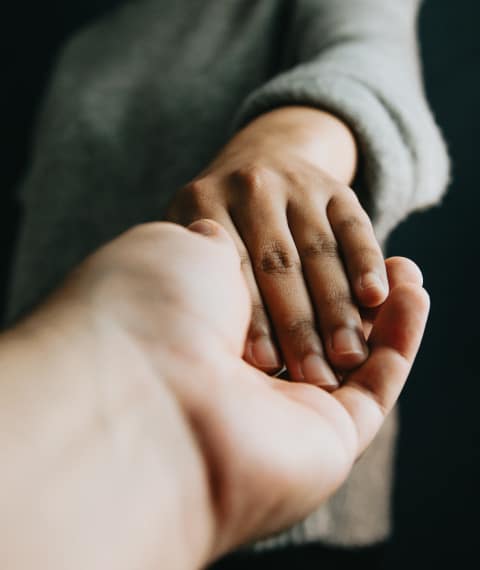 Employee Assistance Program
Unlock unparalleled support for a better life. Amkor teams up with ACI Specialty Benefits and Impact Suites to deliver an extraordinary Employee Assistance Program (EAP). Gain access to confidential counseling, seamless referral services, and unlimited online Life Coaches to conquer life's challenges. From behavioral health to well-being and job performance, our qualified providers are here to empower you and your family. Experience a happier, more productive life at home and at work with our game-changing EAP!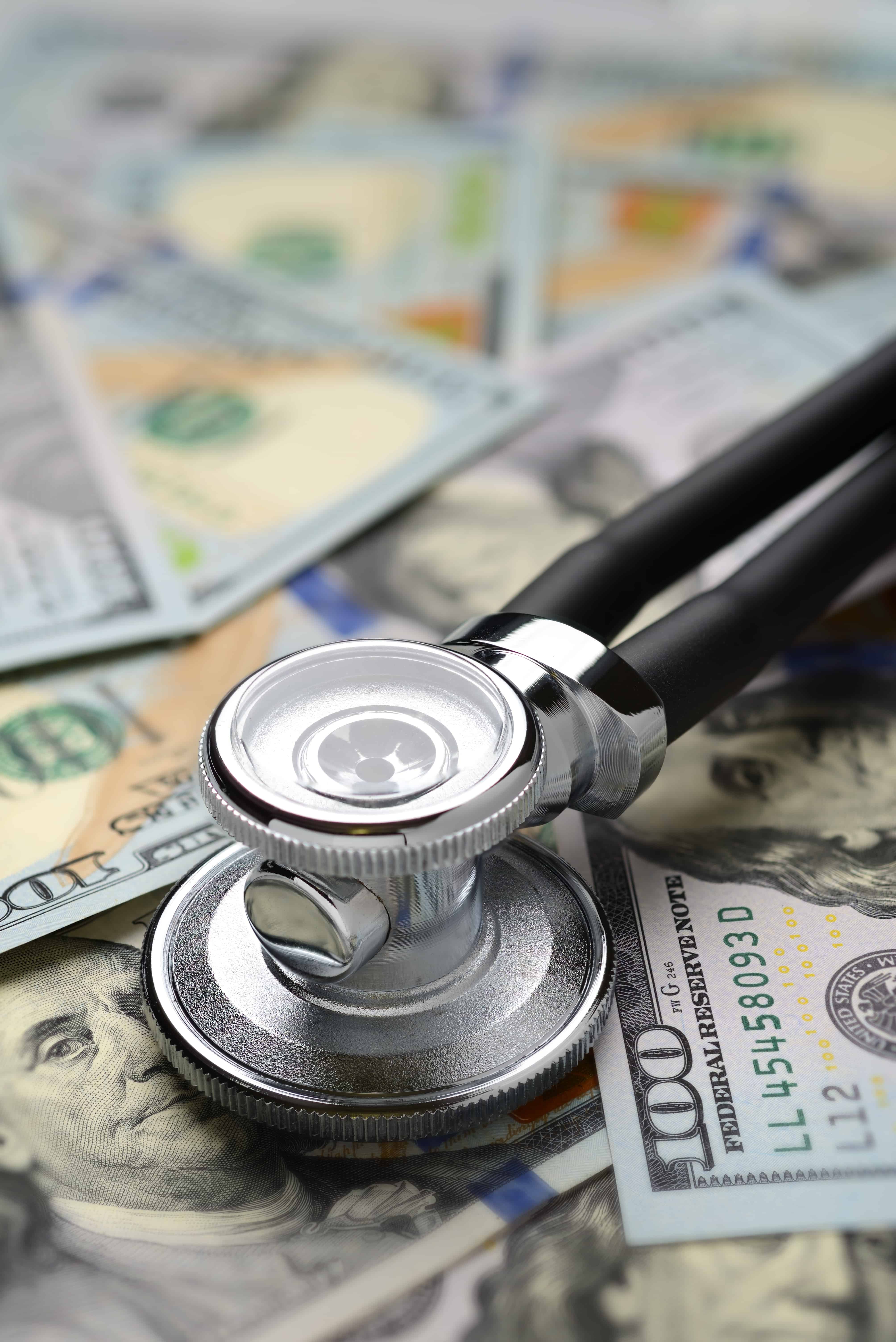 Flexible Spending Accounts
Under this program, employees may deposit a portion of their salary (before taxes) into one or more individual expense reimbursement accounts. Then, as employees incur eligible medical, dental, vision and/or dependent-care expenses during the year, they can submit a claims form for reimbursement of these expenses from their flexible spending account.

Basic Life Insurance 
Eligible Amkor employees automatically receive basic life insurance equal to 1.5 times their annual salary up to a $350,000 maximum.   An additional AD&D Policy is in place that covers another 1.5 times their annual salary up to $350,000 in the event of accidental death.  American General Life Companies underwrites the life insurance coverage.  Amkor pays the full cost of basic life and AD&D premiums.
Supplemental Life & Dependent Insurance
As an eligible Amkor employee, you can add an additional life insurance plan, paid through payroll deductions, to obtain a greater level of life insurance for yourself, your spouse and dependent children.

Short-Term Disability (STD) & Long-Term Disability (LTD)
Secure your peace of mind! When Short-Term Disability (STD) coverage ends, our powerful Long-Term Disability (LTD) benefits kick in. If your illness or injury persists beyond the 180-day STD period, you may qualify for LTD benefits. Eligibility is offered for regular full-time employees in the U.S. and U.S. residents on Expat status. Don't let unforeseen circumstances jeopardize your financial stability!

Supplemental Benefit Programs
Discover a life of simplicity and enhancement with Amkor's supplemental benefit programs. Enjoy employee discount programs like Liberty Mutual home and auto insurance, saving you valuable dollars on the essential coverage. Safeguard your peace of mind with Legal Shield and ID Shield, offering comprehensive protection for you and your loved ones. Embrace the joy of pet ownership with United Pet Care. Ensure your legacy with will preparation services, allowing you to plan for the future with ease and confidence. Explore new horizons with business travel and expatriate insurance coverage, ensuring you're covered wherever your career takes you.
Discover the full spectrum of Amkor's Benefits and be amazed by how much we have to offer. Your journey towards a better life starts here!
FAQs
Getting Started
Application Process
Interview & Selection Process
How can I find out what positions are available?
Click on Open Positions, you will then be able to search for current Amkor openings. Our job search organizes opportunities by location as well as position or function. You can also use the keyword search.
What is the best way to apply for a position at Amkor?
When applying, click on Open Positions.  If you identify a position that you are interested in, you may Select Action.  You can then Apply directly or Apply using LinkedIn.  You will be asked to complete your candidate profile. This helps recruiters match your qualifications with current and future job opportunities. Although the system can pull information from your resume or LinkedIn profile, you may need to organize the information and ensure the appropriate fields are completed.
If you like, you can also be notified about openings that match your profile by using the job alert feature.
TIP: Keep your profile information current and up-to-date, including work history, job qualifications, phone number, email address, and mailing address. Also, keep track of your username and password to log back in to your account.
Is there anything I should do before applying?
Before starting the application process, make sure you have an electronic copy of your résumé/CV.
How can I find out about internships/co-ops at Amkor?
You may filter your job search by selecting the applicable Job Posting Type to identify internships/co-ops.
What can I do if I'm not interested in any current listings, but still want to join Amkor?
We recommend you set up a job alert for the roles and locations that you may be interested in. You can also visit our site to search for new opportunities.
TIP: For maximum visibility, apply directly to the positions you are most interested in and meet the minimum qualifications.
Is there a limit to the number of jobs I can apply to?
No, there is no limit to the number of positions you can apply to. You may apply to any number of positions for which you believe your experience is a match with the requirements specified. We encourage you to apply for each position you wish to be considered for.
What do I do if I need an accommodation during the application and hiring process?
If you are an individual with a disability and need an accommodation during the application/hiring process, please email careers@amkor.com for assistance. Amkor will provide reasonable accommodation, upon request, to support individuals with disabilities to be able participate in the hiring process. Amkor is also committed to making our workplace accessible for individuals with disabilities.
Do I have to be a U.S. citizen to apply?
We consider all qualified candidates, regardless of citizenship. However, please recognize that to work for Amkor; you will need to show proof of your legal right to work in the U.S. In addition, if you are a citizen of a country that is included on the U.S. list of restricted, sanctioned or embargoed countries, your employment will be contingent on you receiving authorization from the U.S. government.
Does Amkor offer relocation assistance?
Each opening is unique and in some cases relocation assistance may be provided.
Can I fax in a resume?
Submitting your resume electronically through our website is the preferred method. This will ensure your resume and application gets reviewed and routed to Amkor recruiters and hiring managers.
Do I need to answer all the questions on the application/profile?
It's a good idea to answer as many questions as you can. The more information you give us, the quicker you may be considered for opportunities.
What can I do if I forget my password?
Select the "forgot password" function on the log-in screen of your profile. You will receive an email to reset your password.
What if I'm locked out because of too many attempts at logging in with the wrong password?
Please send an email to careers@amkor.com along with your username – the email address you used when creating your profile.
How can I be sure that my application was complete and that a recruiter received it?
When you apply for a position, you will receive an email confirming receipt of your application. You can also review and make edits to your application under Job Management.
After applying online, how can I get in touch with a hiring manager or recruiter?
You will not need to follow up. If you've applied for a job online, we'll review your application and contact you if there's a suitable match.
If I need to update my profile information e.g. email address, change password, etc., do I have to create a new account?
No, that's not necessary. Just log in to your existing account and change your email under My Profile. Please keep in mind that changing it here will also change the email address you use to log in. You may change your password under Password Management. Please don't create multiple log-in accounts—it could delay your consideration for Amkor opportunities!
What if I try to apply but get an error message?
Please report the problem by emailing us at careers@amkor.com. Please let us know what the issue was as well as which position you were applying to at the time of error.
How do I know the status of my application?
You can check the status of your application by logging into the Amkor career site and clicking on Job Management. Status updates may be emailed to you as well, so please be sure we have your current email address.
What happens if I'm not selected for a position that I've applied to?
If you are not selected, your résumé and profile will remain in our database for future consideration of other opportunities.
When will I hear back from my recruiter after I've interviewed?
The selection process and timeline vary for each position. We aim to notify candidates of their status within a couple of weeks of an interview.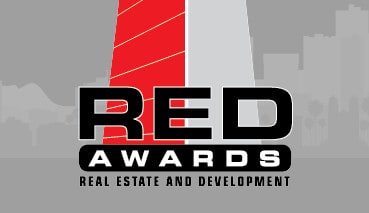 AZRE Winner of "10 Offices We Wish We Worked In"
Amkor Technology's new company headquarters recently took the top spot in the "10 Offices We Wish We Worked In" as nominated by Arizona Commercial Real Estate Magazine. Readers were asked to nominate their favorite office spaces around Arizona, based on amenities, decor and overall atmosphere. Those nominated were considered visionary employers who are early adopters of place making trends in the office sector. For instance, creating designs that are intended to increase employee retention or create a sense of identity among an office park.
Check out Amkor's amenities in the AZRE feature article: http://azbigmedia.com/blogs/10-offices-worked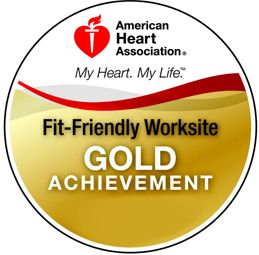 American Heart Association Fit-Friendly Company
Amkor Technology is pleased to have been awarded the Gold Level Award for Fit-Friendly Company by the American Heart Association. The American Heart Association recognizes employers as Fit-Friendly Worksites for creating a culture of wellness in the workplace. AHA rewards companies for their progressive leadership and highlights their concern for their staff. By doing so, more companies will follow our lead and employ healthy practices such as:
Providing walking routes
Promoting walking programs, online newsletters and tracking tools to motivate employees
Allowing staff to wear athletic shoes in the workplace on designated sneaker days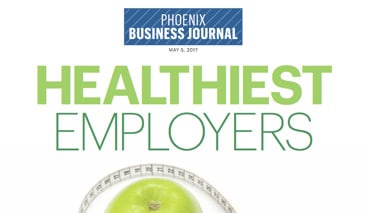 Ranking Phoenix's Healthiest Employers
The Valley's Healthiest Employers award was created to recognize companies that are committed to creating a healthy workplace. The assessment, conducted by Indianapolis-based Healthiest Employer LLC, comprises six key categories: culture and leadership commitment; foundational components; strategic planning; communications and marketing; programing and interventions; and reporting and analysis.
Medical Plan Compliance Public Postings
Federal "No Surprises Act"
The federal "No Surprises Act," provides patient protections against surprise medical bills from out-of-network providers.  This regulation limits the amount of liability that a plan participant can be held accountable for when out-of-network providers have delivered services inside of a network-approved facility.  It also establishes an independent dispute resolution (IDR) process when providers and insurers are unable to settle out-of-network claims within a 30-day negotiation period.
Amkor uses Ameriben IEC Group as our third-party medical plan administrator for our self-funded medical plans.
Federal Transparency in Coverage
Federal Transparency in Coverage regulations requires group health plans to have machine-readable files (MRF) available that contain negotiated rates for in-network providers and allowed amounts derived from historical claims for out-of-network providers and make them publicly available.
Amkor self-funded plans have MFRs provided by Ameriben IEC Group, our third-party medical plan administrator available at the following onsite location:   https://github.com/Ameriben/MRF