Thinner, thermally-enhanced power discrete
TOLL (TO-Leadless) is a highly efficient space-saving package designed for currents up to 300A in automotive applications.
This package features:
Very low parasitics and inductances resulting in world-class package level Rds(on)
Outstanding EMI behavior and excellent thermal performance
Space reduction with a layout 30% smaller & 50% thinner than the 7 LD DDPAK package
The package is offered with wettable flanks and is well suited to the automotive market
This package is a registered JEDEC package outline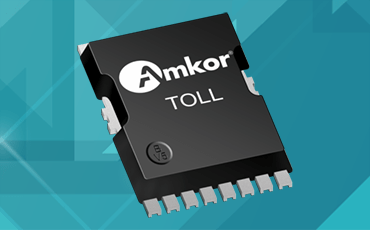 Applications
TOLL is suitable for high-power applications, designed for low on-resistance and high-speed-switching MOSFETs:
Automotive
Telecom
Point of Load (POL)
Light Electric Vehicles (LEV)
Battery management
Questions?
Contact an Amkor expert by clicking the request info button below.