The smaller, thinner, lighter package solutions
Wafer-Level Packaging applies similar processes as used in front-end wafer processing. One advantage is batch processing, where all components on a large wafer format are efficiently processed simultaneously.
Today's trend is "More than Moore", and involves heterogeneous integration of different elements in package level and embedded technologies. Reducing the form factor while increasing the number of I/Os is necessary to integrate more functionality into the system. Fan-Out WLP is the answer to those challenges. This allows system integration at the wafer-level with the highest integration density.
Amkor is licensed to use Fan-Out WLP technology eWLB (embedded Wafer Level Ball Grid Array) and is one of the leading drivers of this new packaging technology platform. Together with its partner, Amkor developed the 300 mm reconstituted wafer solution, ramping this technology into high volume manufacturing. As of today, over 2 billion eWLB components have been shipped.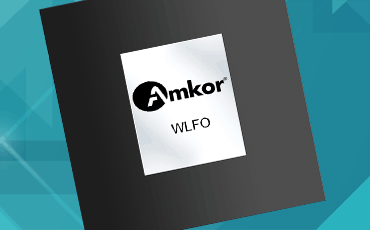 WLFO enables flexible System in Package (WLSiP) and heterogeneous integration packaging solutions in 2D (side-by-side) and 3D constructions (WL3D). Its superior electrical and thermal performance is due to shorter and more precise interconnections, as well as reduced material layers, which are especially recommended for very high-frequency applications. WLFO is a RoHS and REACH compliant packaging technology.
Questions?
Contact an Amkor expert by clicking the request info button below.