Low cost and thermally enhanced package
Amkor's PLCC (Plastic Leaded Chip Carrier) package offerings cover the total range of industry-available options, including 20 to 84 lead square body packages as well as the 32 lead rectangular body format. RoHs compliant, lead-free and green materials are now Amkor qualified standards for this package family. Amkor's PLCC product family is engineered to meet JEDEC requirements for "J" leaded surface-mount packages. This package is used for a wide variety of device types, including microcontrollers, ASICs, power controllers, etc. Typical applications include consumer and industrial products.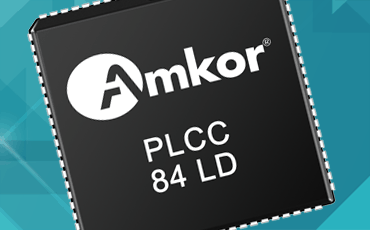 Features
Body sizes from 0.352" x 0.352" to 1.152" x 1.152"
20–84 lead counts
Conformance to JEDEC standard outlines
Fine pitch wire bond capability
Questions?
Contact an Amkor expert by clicking the request info button below.