Implement any packaging scheme with wafer level packaging
Amkor Technology Portugal (ATEP), formerly NANIUM is a world-class provider of semiconductor packaging, assembly and test, engineering and manufacturing services. ATEP offers in-house capabilities for the entire development chain, from design to multiple wafer level packaging (WLP) technologies, and the flexibility to tailor and test solutions that respond to the most demanding customer requirements. The company is now a leader in 300 mm WLP, both Fan-in Wafer Level Chip-Scale Package (WLCSP) and Wafer Level Fan-out (WLFO), based on embedded Wafer Level Ball Grid Array (eWLB) technology.
With the goal of becoming the preferred packaging foundry for WLFO and Wafer Level System in Package (WLSiP) technologies in Europe, ATEP developed and qualified the first 300 mm high volume manufacturing line for eWLB technology together with its licenser Infineon Technologies AG in 2010. This line runs today in volume production.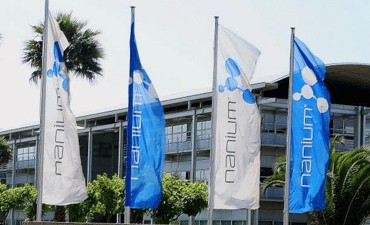 Acquired by Amkor Technology, Inc. (AMKR) in the spring of 2017, ATEP began as Siemens Semiconductors in 1996. Currently based in Vila do Conde, near Porto, Portugal, ATEP has 650 employees and a 20.600 m² clean room.