Offering a vast array of test capabilities for a rich testing experience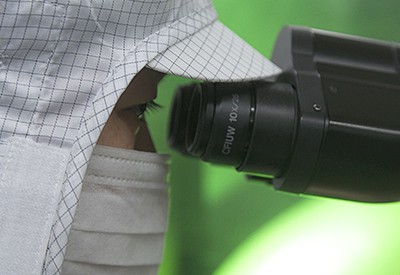 With knowledge gathered from decades of supporting Tier 1 and emerging industry leaders, Amkor understands test solutions must address advanced technology, quality, performance and cost of test. We offer full turnkey solutions including wafer processing, advanced bump, wafer probe, assembly, final test, system-level test, burn-in and end-of-line services.
Amkor has an extensive equipment fleet and continues to invest in new capabilities required to test the latest devices. Through early engagement in each customer's product lifecycle, Amkor defines test strategies and intelligent equipment selection to provide differentiated test solutions.
Applications
Analog/Mixed-Signal
Digital
Imaging
Memory
PMIC
RF/Wireless
Sensors & Actuators
SoC(s)
Questions?
Contact an Amkor expert by clicking the request info button below.