Amkor is committed to a comprehensive corporate social responsibility program that aligns with our core values and contributes to our success as a responsible corporate citizen
Amkor believes our success depends on our ability to do the right thing for our customers, suppliers, employees and the world. We strive to develop innovative solutions while minimizing the environmental impact of our operations. In addition to operating in full compliance with all applicable laws, rules, and regulations, we draw upon internationally recognized standards to advance social and environmental responsibility throughout our supply chain.
Environmental Policy Statement
Amkor Technology, Inc. ("Amkor") recognizes the critical importance of a healthy environment to our global society, our economy, our business, and our employees.  We are committed to preserve our natural resources, improve sustainability, and contribute to the quality of life in the communities where we operate.  As part of this commitment, we have established practices worldwide that are designed to: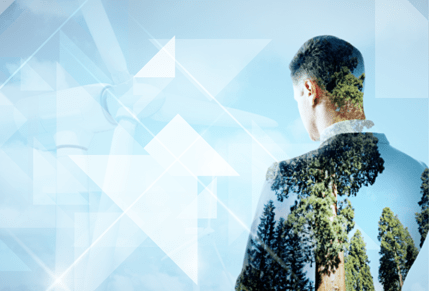 Comply with legal requirements to protect the environment.
Maintain environmental records.
Promote environmental awareness.
Provide training to employees to mitigate the risk of environmental accidents.
Set and track Worldwide Environmental Goals to reduce emissions, water and waste.
Meet International Standards for Environmental Management Systems
Perform local Initiatives to improve the Environment
Require our suppliers to comply with the Responsible Business Alliance Code of Conduct which mandates the reduction or elimination of pollutants and waste.
Reduce Greenhouse Gas (GHG) emissions 20% by 2020 from the average of annual GHGs generated by our facilities from 2008 to 2010. By 2017, GHG emissions have been reduced by 18%.
Reduce the use of water 30% by 2020 from the average of annual water levels consumed by our facilities from 2011 to 2013. By 2017, water use has been reduced by 28%.
Reduce waste generation (hazardous, incinerated, recycled and landfill wastes) 40% by 2020 from the average of annual waste generated by our facilities from 2011 to 2013. By 2017, waste has been reduced by 35%.
All of our factories have been independently certified as meeting the requirements of International Organization for Standards (ISO) framework 14001, widely recognized as the standard for effective Environmental Management Systems. In addition, we are in the process of obtaining an additional ISO Certification, 14064-1, which sets principles and requirements for the design, development, management, reporting and verification of GHG inventory. As of April 2018, our factories in Korea and Taiwan have been 14064-1 certified and we plan to have our remaining factories certified by the end of 2018.
Environmental Initiatives
Solar Panels have been installed at our factories in Songdo, Korea and Shanghai, China to combat GHG emissions and reduce our dependence on fossil fuel. Collectively, these solar projects generate annually over 6 Megawatts of electricity.
Our Corporate Headquarters located in Tempe, Arizona has implemented a Trip Reduction Program to incentivize carpooling and has installed Electric Vehicle charging stations for use by our employees at no cost. In China, Korea and the Philippines, we use charter buses to transport our employees to and from work to ease traffic congestion and reduce emissions.
Lighting based on Light Emitting Diode (LED) technology has been installed at our facilities in Arizona and Korea resulting in lower energy consumption and longer useful life. A solar water heater has been mounted on the rooftop of our facility in Shanghai, China. At our facility located in Kuala Langat, Malaysia, impeller trimming at our primary chiller pump has generated annual energy savings of 34,000 kilowatt hours.
Employees at Amkor locations worldwide have improved local environmental conditions in their communities. Our subsidiary in the Philippines was granted the Golden Achievement Award by the Philippine Economic Zone Authority due in part to collection and recycling of lead-acid batteries and industrial oils, cleanup of local rivers and creeks, tree planting and lake seeding. In Korea, we donated to Seoul's Energy Welfare Civic Fund, which finances energy efficiency upgrades in low-income communities. In Japan, we collected and recycled plastic. In Taiwan, we have "adopted" a local beach and lake for periodic cleanup of debris. In Malaysia and China, gardening and tree planting was performed to filter pollutants, absorb carbon dioxide, release oxygen and help fight soil erosion.
Amkor's RBA Commitment Statement
Amkor is one of the world's leading subcontractors of semiconductor packaging and test services and we are committed to the principles contained in the Responsible Business Alliance (RBA) Code of Conduct (Code), formerly the Electronic Industry Citizenship Coalition (EICC).  
To that end, we will incorporate these principles into our Code of Business Conduct and Ethical Guidelines, which addresses conduct across several areas of corporate social responsibility, including labor and wages, health and safety, environmental compliance and ethics.  
Amkor is also committed to conducting self-assessments to ensure that our policies and procedures are properly enforced and we will permit third-party auditing as arranged by the RBA.  
Furthermore, Amkor will communicate our corporate social responsibility requirements to our suppliers and will require all suppliers of critical components to acknowledge and implement the Code.
Yours truly,
Steve Kelley
President & Chief Executive Officer
Amkor/J-Devices Conflict Minerals Policy Statement
There are minerals mined in the Democratic Republic of the Congo (DRC) and adjoining countries (collectively, the "DRC Region") whose proceeds from their sale finance or benefit armed groups that abuse human rights in the DRC Region. Some of these minerals eventually become part of supply chains for products that are manufactured and used throughout the world.
To help address these human rights abuses, Amkor Technology and J-Devices are committed to working with our supply chains and with industry groups to improve efforts to source responsibly and provide "conflict-free" products that are assembled from materials which do not finance or benefit armed groups in the DRC Region.
We have taken the following actions as part of our commitment:
Joined the Responsible Business Alliance (RBA), formerly the Electronic Industry Citizenship Coalition (EICC), the world's largest industry coalition dedicated to supply chain, and we continuously engage with our customers and suppliers to improve the sustainability of our operations around the world.


Promote in-region initiatives that support conflict-free minerals sourcing within the DRC Region.

Set expectations with our suppliers to source responsibly and provide us with conflict-free materials.

Exercise due diligence continuously within our supply chain and encourage transparency consistent with the Organization of Economic Cooperation and Development Due Diligence Guidance for Responsible Supply Chains of Minerals from Conflict-Affected and High-Risk Areas.

Participate in the Responsible Minerals Initiative (RMI), formerly Conflict-Free Sourcing Initiative (CFSI), and support the Responsible Minerals Assurance Process (RMAP, formerly Conflict-Free Smelter Program, or CFSP) in which an independent third party evaluates procurement activities of a smelter or refiner and determines if the minerals processed originated from conflict-free sources.
Commitment to Human Rights
Amkor Technology, Inc. ("Amkor"), is committed to upholding Human Rights and high Ethical Standards in our business operations throughout the world. We strive to always act with integrity and comply with the laws, rules, and regulations in the countries where we operate.
To meet our Human Rights Commitment, we have adopted the Amkor Code of Business Conduct (the "Amkor Code") which details our organization's values and responsibilities and provides guidance to our employees on how to handle difficult ethical situations related to our business. The Amkor Code applies to all employees at all company operations regardless of geographic location and contains a provision that prohibits prejudicial treatment based on race, color, religion, gender or gender identity, sexual orientation, age, national origin, ancestry, ethnicity, veteran status, and disability.
Training on the requirements of the Amkor Code, including areas related to Human Rights, is provided annually. In 2016, for example, our employees collectively received 1,000 hours of training on the Amkor Code. Violations of the Amkor Code can be reported directly to a supervisor or the Human Resources, Internal Audit, or Legal Departments. A 24-hour toll-free 'Business Integrity Line' is also available for individuals who wish to raise concerns anonymously. Reports of actual or suspected violations are investigated under the supervision of the Legal Department and retaliation against anyone for reporting an actual or suspected violation is prohibited.
We also follow the Responsible Business Alliance (RBA) Code of Conduct (the "RBA Code"), formerly the Electronic Industry Citizenship Coalition Code of Conduct. The RBA Code is a set of social, environmental and ethical standards, accepted widely in our industry, and is based on international norms and principles that we support including the Universal Declaration of Human Rights, adopted by the United Nations, and the Guidelines for Multinational Enterprises, published by the Organization for Economic Co-operation and Development. The RBA Code is regarded as a supply chain initiative and accordingly, we have established it as the Vendor Code of Conduct for our suppliers and partners.