Amkor is committed to a comprehensive corporate social responsibility program that aligns with our core values and contributes to our success as a responsible corporate citizen
Amkor believes our success depends on our ability to do the right thing for our customers, suppliers, employees and the world. We strive to develop innovative solutions while minimizing the environmental impact of our operations. In addition to operating in full compliance with all applicable laws, rules, and regulations, we draw upon internationally recognized standards to advance social and environmental responsibility throughout our supply chain.
Environmental Policy Statement
Amkor Technology, Inc. ("Amkor") is committed to sound environmental practices in conducting our business. We recognize that protecting and maintaining the quality of the environment is an integral part of the company's operations and acknowledge our responsibility to ensure that materials, products, and wastes are handled and disposed of properly. As part of our commitment to operate in an environmentally sound manner, we will: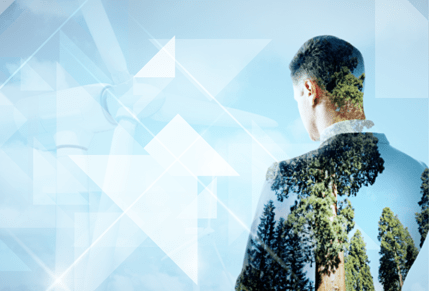 Comply with legal requirements established to protect the environment.
Maintain appropriate records and documentation concerning activities that relate to environmental matters.
Seek to participate with government, industry, and professional institutions in the development of reasonable environmental standards.
Promote environmental protection among all employees and provide appropriate training to those responsible for implementing environmental control measures.
Furthermore, Amkor is committed to continual improvement in its environmental performance through energy conservation and recycling. We have established local factory and worldwide environmental goals and have made progress in achieving these goals. Some of the more significant environmental goals established are: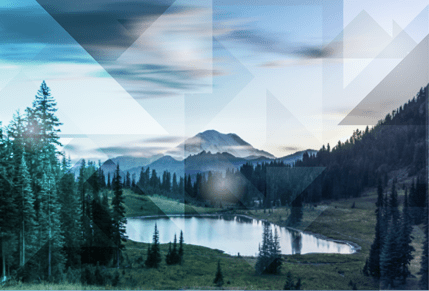 Reduce greenhouse gas (GHG) emissions 20% by 2020 based on the average of annual GHG emissions from 2008 to 2010. By 2015, we made progress in achieving this goal by reducing GHG emissions by 18%.
Reduce the level of wastewater 15% by 2015 from the 2010 level. We exceeded this goal by reducing wastewater at the end of 2015 by 36%. We have set a new goal of reducing wastewater 10% by 2020 from the 2015 level.
Reduce waste 5% by 2020 based on the average annual waste from 2011 to 2013. By 2015, we exceeded this goal by reducing waste by 21%. We will continue our efforts to reduce waste in 2016.
Amkor's RBA Commitment Statement
Amkor is one of the world's leading subcontractors of semiconductor packaging and test services and we are committed to the principles contained in the Responsible Business Alliance ("RBA") Code of Conduct ("Code"), formerly the Electronic Industry Citizenship Coalition ("EICC").  
To that end, we will incorporate these principles into our Code of Business Conduct and Ethical Guidelines, which addresses conduct across several areas of corporate social responsibility, including labor and wages, health and safety, environmental compliance and ethics.  
Amkor is also committed to conducting self-assessments to ensure that our policies and procedures are properly enforced and we will permit third party auditing as arranged by the RBA.  
Furthermore, Amkor will communicate our corporate social responsibility requirements to our suppliers and will require all suppliers of critical components to acknowledge and implement the Code.
Yours truly,
Steve Kelley
President & Chief Executive Officer
Amkor/J-Devices Conflict Minerals Policy Statement
There are minerals mined in the Democratic Republic of the Congo (DRC) and adjoining countries (collectively, the "DRC Region") whose proceeds from their sale finance or benefit armed groups that abuse human rights in the DRC Region. Some of these minerals eventually become part of supply chains for products that are manufactured and used throughout the world.
To help address these human rights abuses, Amkor Technology and J-Devices are committed to work with our supply chains and with industry groups to improve efforts to source responsibly and provide "conflict-free" products that are assembled from materials which do not finance or benefit armed groups in the DRC Region.
We have taken the following actions as part of our commitment:
Joined the Electronic Industry Citizenship Coalition (EICC), a coalition of the world's leading companies working together under a uniform Code of Conduct to improve human rights conditions in their global supply chains.

Promote in-region initiatives that support conflict-free minerals sourcing within the DRC Region.

Set expectations with our suppliers to source responsibly and provide us with conflict-free materials.

Exercise due diligence continuously within our supply chain and encourage transparency consistent with the Organization of Economic Cooperation and Development Due Diligence Guidance for Responsible Supply Chains of Minerals from Conflict-Affected and High-Risk Areas.

Participate in the EICC Conflict-Free Smelter Program in which an independent third party evaluates procurement activities of a smelter or refiner and determines if the minerals processed originate from conflict-free sources.
Commitment to Human Rights
At Amkor Technology, Inc. ("Amkor"), we are committed to respect Human Rights in the conduct of our business operations around the world. We strive to:
Maintain the highest standards of integrity at all levels of our company.
Comply with all applicable laws, rules and regulations relating to Human Rights.
Participate with industry organizations in the promotion of human rights standards.
Promote respect for human rights among our employees and within our supply chain.
We manifest this commitment through various policies and activities that reflect the importance of Human Rights including The Amkor Code of Business Conduct (the "Amkor Code"), The Electronics Industry Citizenship Coalition (EICC) Code of Conduct, and The Amkor Worldwide Labor and Ethics Policy.
We regularly conduct risk-based assessments of our facilities to evaluate compliance with Human Rights. We also train our employees in Human Rights policies and measure the extent of our training using standards established by The Global Reporting Initiative (GRI), an organization that promotes Corporate Social Responsibility. Under the GRI criteria, approximately 1,005 hours of training that was devoted in 2015 to Human Rights policies and procedures covering virtually 100% of our employees.
All of our employees are required to certify annually in writing that they acknowledge and agree to comply with the Amkor Code and we expect our employees to identify any potential breaches of our Human Rights policies. Possible violations can be reported directly to a supervisor or the Human Resources, Internal Audit, or Legal Departments. A 24-hour toll-free 'Business Integrity Line' is also available for individuals who wish to raise concerns anonymously. Amkor does not tolerate any retaliation against anyone for reporting an actual or suspected violation of Human Rights.
Our Human Rights commitment is also reflected in the way we work with our suppliers. As a member of the EICC, we require our major suppliers to adopt the EICC Code of Conduct that sets standards to help ensure that working conditions are safe, that workers are treated properly, and that business operations are conducted ethically. We conduct annually risk assessments and/or independent, risk-based audits of our direct suppliers to evaluate compliance with the EICC Code of Conduct and require remediation of audit findings.
As we strive to maintain our commitment to the highest ethical business standards, Amkor will continue to promote respect for Human Rights in its operations and supply chain and will seek continuous improvement of our policies and practices in furtherance of this commitment.