Leading edge technology with high-volume manufacturing capabilities
Amkor offers an advanced Wafer Level Chip Scale Packaging solution, Protected Wafer Level Chip Scale Package (WLCSP+), accomplished through a fusion of leading-edge Wafer Level Fan-Out (WLFO) technology knowledge and high-volume manufacturing capabilities with classical WLCSP technology.
WLCSP+ allows for WLCSP products to be processed in large format 300 mm reconstituted wafer format independently of the incoming wafer size. This package solution applies a thin mold compound layer over the die's backside and sidewall, offering additional 5-side mechanical protection, as well as superior product robustness for handling. Significant die strength improvement is achieved by the mold compound layer.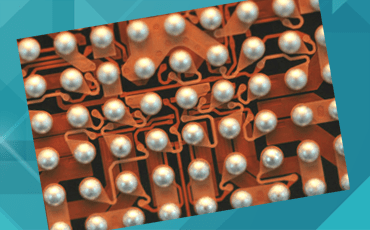 The Known-Good Dies (KGD) of the grinded and diced incoming wafers are placed side-by-side with an adjustable, typically very short distance between each other in a new, standardized, 300 mm reconstituted mold wafer. This translates into a cost advantage, which may be significant, depending on the incoming wafer's diameter, die size and yield.
Another advantage of WLCSP+ is that the wafer probe can be applied to singulated die embedded in the reconstituted mold wafer to test also for dicing fails. Previously, this was only possible through expensive bare die testing.
Questions?
Contact an Amkor expert by clicking the request info button below.